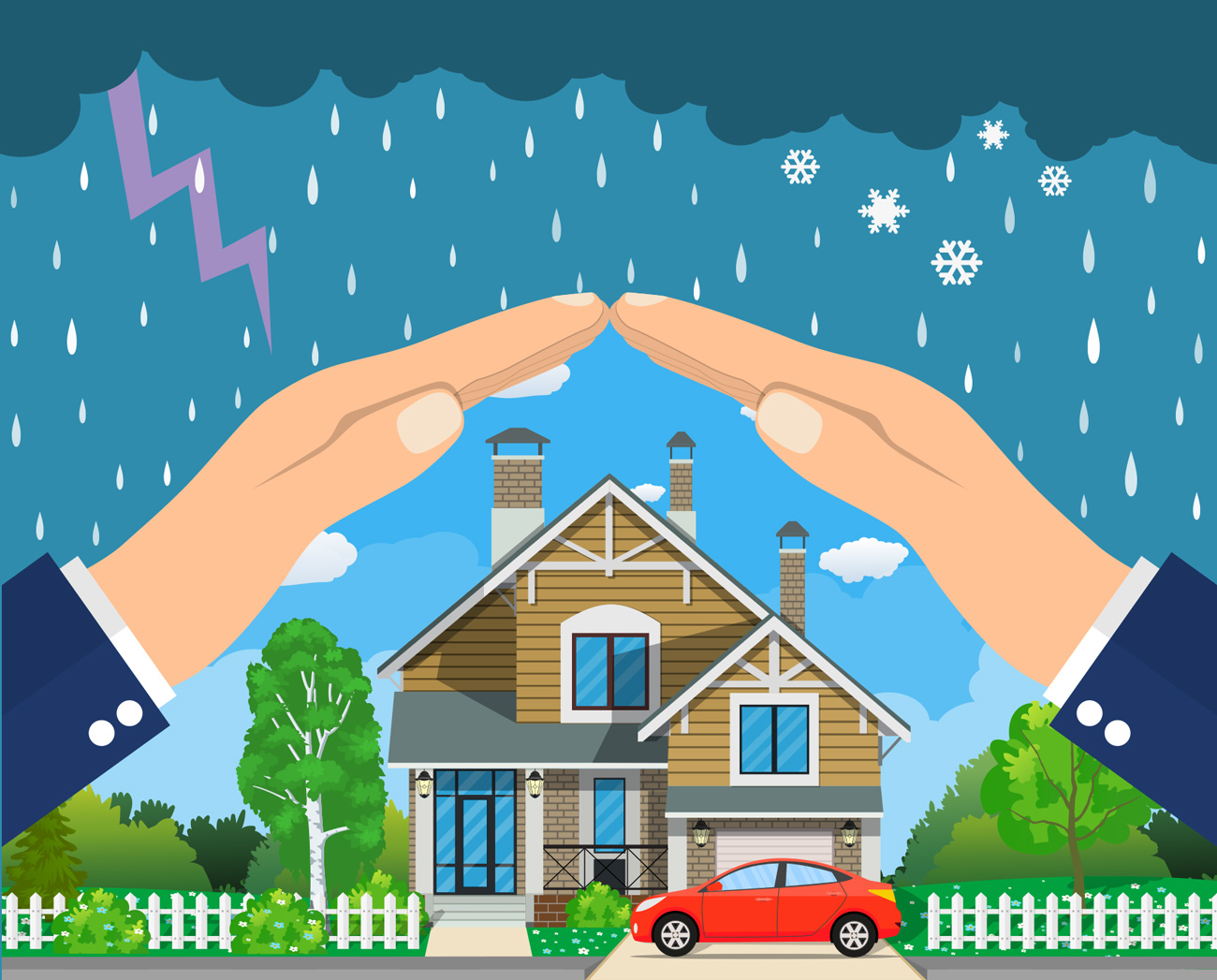 Once you have a new home built, it is important to maintain it through all kinds of weather. In this article we will be taking a look at a host of helpful tips that will enable your home stand up to the toughest tests from Mother Nature.
Monitor the Attic
This area is important for ventilation and its temperature should remain close to the outside temperature. Most new homes are already properly ventilated, although that does not mean inclement weather cannot bring about a problem. Remember to check your attic from time to time for temperature and leaks.
Mind your Pipes
Frigid winter temperatures can damage new pipes throughout the home. In the event that you go away on vacation during the winter months, leave a small drip of water flowing. This will keep your water running ever so slightly and keep it from freezing up, especially if your heat goes out while you are away.
Maintain Drainage
New storm drains are not exempt from becoming clogged with debris. When that happens, it could lead to a variety of other problems, such as roof damage and leaks. When a drain is clogged and snow begins to melt, there is a danger of taking on water damage in various parts of your home.
Keep a Generator
Should you lose power during the winter months, a generator will allow you to stay warm and also prevent further damage to your home. When purchasing a generator, it is not recommended to keep it inside the home for risk of carbon monoxide poisoning. Take safety precautions and store it in an outside shed.
Prep the Yard
Through any season of the year, check your yard for branches that may be in close proximity to your home. A winter Nor'easter or summer thunderstorm could break off tree branches and send them crashing into your home. Try to trim any trees or bushes that might pose a hazard amidst high winds.
Update your Insurance
Some acts of nature are unavoidable and that's why there is homeowners insurance. Make sure your insurance is updated and will cover any upgrades or modifications you make after the home is built. This also extends to any expensive purchases, which are kept inside the home.
When it comes down to it a home is a shelter. It should be built strong and with quality care. Carolina Contracting & Investments is ready to build you the home you have always wanted. Our experienced team of professionals will focus on every small detail in order to provide you with the best home builder Charlotte NC has to offer.
CarolinaCI provides quality service throughout NC and SC including Rock Hill, Fort Mill, Matthews, Mooresville, Gastonia, Belmont, Hickory, Rockingham, Jefferson and more. Visit CarolinaCI.com for more details.