Home Expansion and Room Additions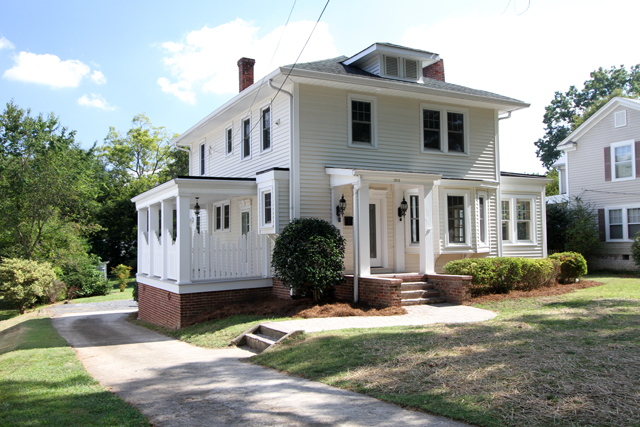 Need more room in your home? We can make it happen with a addition or expansion to your existing space. Add a new bedroom suite, second floor, bathroom, sun room, garage, or kitchen! We can help build whatever you need to make your current home suit your needs and taste. We can help you plan your space, and you can use our designers or choose your own. You are never committed to use us to build your home
room additions
until the design is complete and you are ready to begin construction.
For residential customers, we offer an array of services for almost any project, whether it be expansion or room additions. We offer competitive pricing and exceptional quality and customer service. Because we have our own crews to perform much of the work, we have much better control over costs and quality that the competitors simply can't provide. We will come to your home and provide you with suggestions and an estimate, at no cost to you.
Why is Carolina Contracting the best choice for your next project?
It's simple! We have our own crews, which helps keep costs in line, and we take a unique approach to the home construction process. We provide conventional lump sum pricing for those who want to have a fixed price, but most of our customers choose to do the work under our "Cost Plus / Open Book" type of contract. What this means to you is that you pay for what you get, and not a penny more.
We give you a budget based on the work you want done, and we bill you for our cost for the work plus a fee for overhead and profit. You will receive a report showing the costs as the project progresses, as well as copies of invoices for all materials and subcontractors incorporated into the project, if requested. You will get all products at our cost, and 100% of any builder discounts we receive from our vendors will go directly back to you. You can make changes to the project for your home at any time without having to worry that you are going to pay the outrageous markup that many home contractors in our area are unfortunately known for.
Call our offices today at (704) 307-2140 to talk about how to make your current home better suit your needs.
Residential Portfolio