Creating the bathroom of your dreams can be done during a custom home build or remodeling project and range from a major project to some small scale changes. In both of those instances, there is a long line of options available to choose from. This article will touch on a few options that homeowners tend to overlook when planning their dream bathroom project.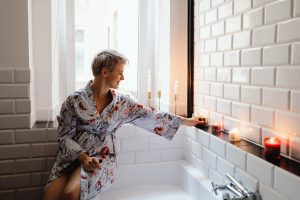 Tile
The choice of tile depends a lot on preference and usage. For example, glazed porcelain tile is easy to maintain while some natural stone tiles will absorb stains more easily. And if you are looking for a non-slip floor, the best option would be to choose a tile with a matted finish or textured surface. An experienced general contractor or home builder can help you choose a tile that works best for the space, plus matches your style and budget.
Shower Storage
Organizing your shower supplies can be done without any clumpy add-on pieces that hang from your showerhead. A recessed cubby can be built right into your shower. This is not a complex task for a home contractor. Not only does it have a clean look, but this built-in type of shelf also provides tremendous convenience.
Vent Fans
A vent fan is a must in every bathroom throughout the house. However, different bathrooms require different types of fans. For example, a half-bathroom on the main floor should be equipped with a louder vent fan because it is located in a more public area. A master bathroom should require a vent fan with more power so that it is able to operate through consecutive showers. These models are also available with timer switches to make for better efficiency.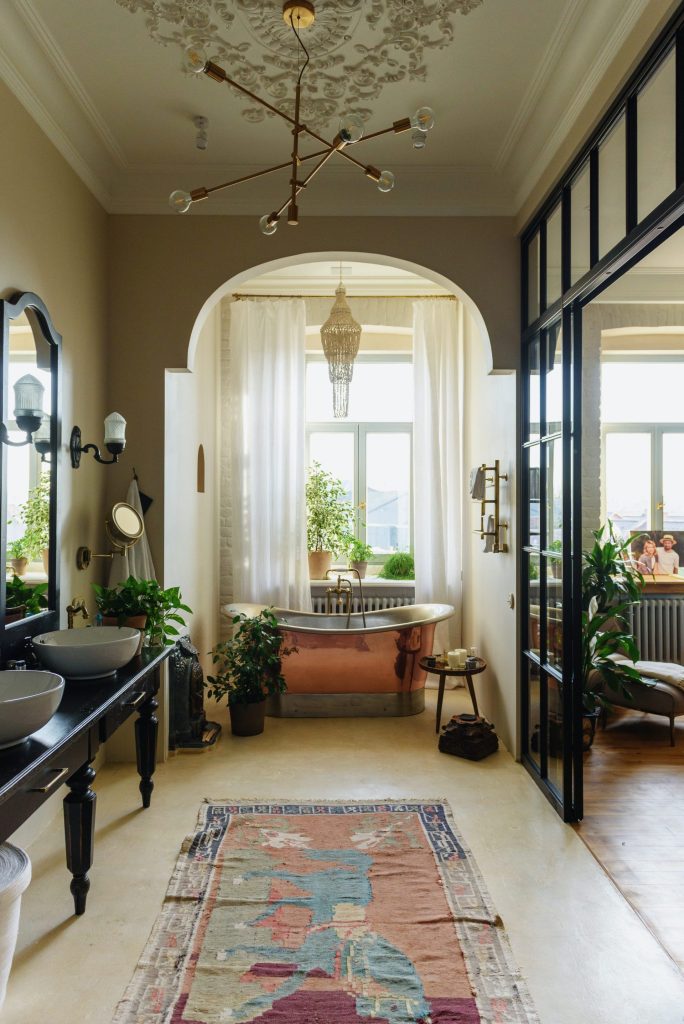 Vintage Can Save
Many older bathrooms have tiles on the walls, which contain multiple layers of concrete behind them. The removal of all that concrete could add up to a lot in labor costs, which could exceed your renovation budget. The alternative is to keep that wall tile and try to achieve a vintage or retro look that is still to your liking. If you are constructing a new bathroom addition this style can apply to other areas of the room. Things like reclaimed wood, antique light fixtures, and a clawfoot tub are not necessarily the best money saving options but these items can easily be incorporated to add a vintage twist to a chic modern bathroom.
Sink Options
There is no reason you have to choose a traditional sink during your bathroom remodel. If you are looking to create more room, a corner sink unit will free up a good amount of space. A pedestal sink will also create more space in smaller bathroom remodels that have limited square footage. Also consider the amount of storage a vanity would add to the room.
Shower
Bathtub, shower, or both? What fits and what makes the most sense for your lifestyle. First, consider the chances of selling the house in the future. This is because homes that have at least one tub in a bathroom have a consistent history of being preferred by buyers.
Over the years, there has been one company that Carolina residents could continue trusting for their construction and renovations, Carolina Contracting & Investments. Carolina CI can provide you with the bathroom that fits your lifestyle and budget. For the top general contractor in Charlotte, NC, contact the team at Carolina Contracting & Investments. Servicing the Carolinas from Gaston, NC to Gaston, SC!