Remodeling a bathroom inside of your home does not have to cost a fortune. With the right general contractor it can be a quick, simple job or it can be a more complex project, featuring a buildout into the next room. The bottom line is that there are plenty of bathroom remodeling options available to fit every kind of budget.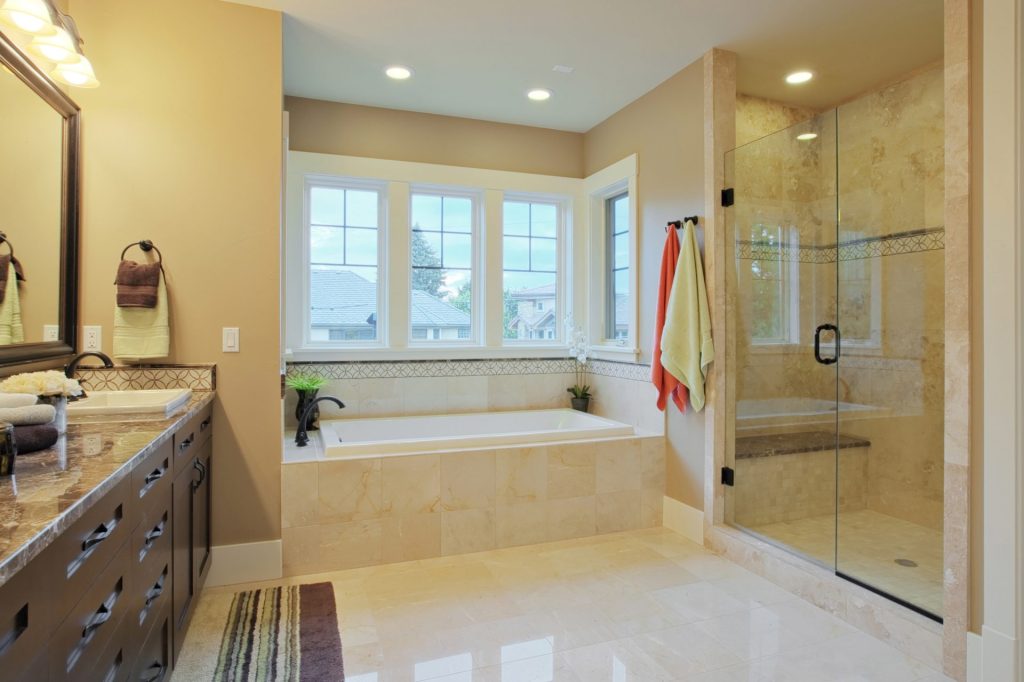 The Basics
Basic bathroom remodeling could mean replacing a vanity, sink or countertop. These projects are relatively quick fixes, which is mainly due to the fact that there is no need that to relocate any plumbing. New lighting, shower heads and glass doors are a few more quick fixes that do not involve the plumbing in your home. Adding new tile to your shower or bathroom floor is another easy upgrade. Basic bathroom remodeling projects generally take a couple of days to complete and can give your bathroom a new look at a very affordable price.
Complex Bathroom Remodel
More complex bathroom remodeling takes a little more time to complete because the entire design of the bathroom is changed. That could mean the relocation of every fixture inside the bathroom. You can completely redesign your bathroom by moving around the shower, toilet and sink. There is also the option of expanding your bathroom into the next room, so that you have more square footage. These major types of bathroom remodel take much more time to complete, sometimes up to a few weeks.
The Benefits
The first and most obvious benefit of a bathroom remodel is that it will increase the value of your home. Adding a more modern shower or tub can also create a more luxurious feel. Even a new tile floor can make a wealth of difference in a bathroom. No one knows this better than the custom home builders at Carolina Contracting & Investments.
There are also energy efficiency options to consider. New fixtures and appliances are built with greater energy efficiency, which equates to saving money in energy bills while also contributing to a more environmentally-friendly way of life. The added space will also help reduce clutter and with so many contemporary options, you won't have to spend a fortune to add a new luxurious look to your bathroom.
Carolina Contracting & Investments offers a variety of bathroom remodeling options for the greater Charlotte area. Our team can provide you with the bathroom of your dreams or make some quick and affordable fixes that will give your bathroom a completely new look. Home construction in the Carolinas has never been better and all it takes to get started is a quick phone call to Carolina Contracting & Investments.